Hint: It's not just your mortgage.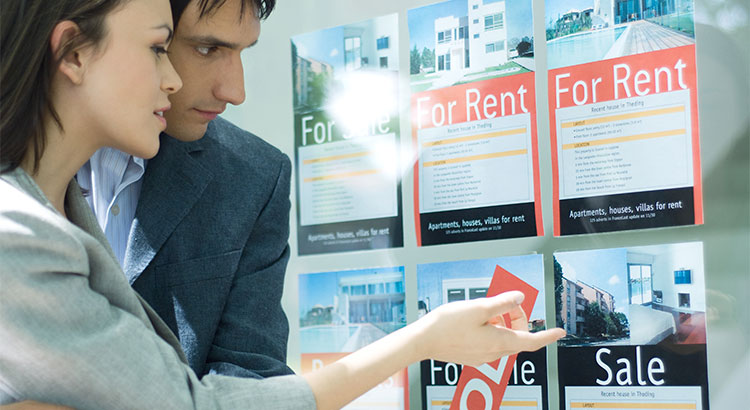 Rising home prices and interest rates have many concerned that the average family will no longer be able to afford the most precious piece of the American Dream – their own home.
However, it is not just the initial price of a home that determines its affordability. The monthly cost of a home is determined by five things:
the price (principal),
the interest rate on the mortgage used to purchase it,
maintenance costs,
the costs of running the home, and
property taxes and insurance.
Price
In a healthy economy, prices of homes will go up over time. Prices also go up due to lack of supply and/or increased demand. Millennials are reaching the age where they can finally afford a down payment which is currently prompting pressure on the housing supply. But just because the price of a home is higher than it would have been a year ago, doesn't mean that now is not a good time to buy. If you already own a home, you know that you WANT prices to go up because this means your home value is appreciating. Entry to the market may be higher, but for people who already own their homes, appreciation means more equity. And the sooner you buy your first home, the more time you'll have to build your own equity and, thus, financial wealth.
On a mortgage statement, the principal is the amount you'll pay each month on the balance of what you borrowed to purchase the home over the term of the loan (typically 15 to 30 years).
Interest Rates
Another factor to consider when looking at monthly cost for a home is the interest you'll pay for the loan to purchase it. Today, mortgage interest rates stand at about 4.5% for a conventional 30-year loan. The average annual mortgage interest rate from 1985 to 2000 was almost double that number, at 8.92%. When comparing affordability of homeownership over the decades, we must also realize that incomes have increased significantly since that time.
This is why most indexes use the percentage of median income required to make monthly mortgage payments on a typical home as the point of comparison.
Zillow recently released a report comparing home affordability over the decades using this formula. The report revealed that, though homes are less affordable this year than last year, they are more affordable today (17.1%) than they were between 1985-2000 (21%). Additionally, homes are more affordable now than at the peak of the housing bubble in 2006 (25.4%). Here is a chart of these findings: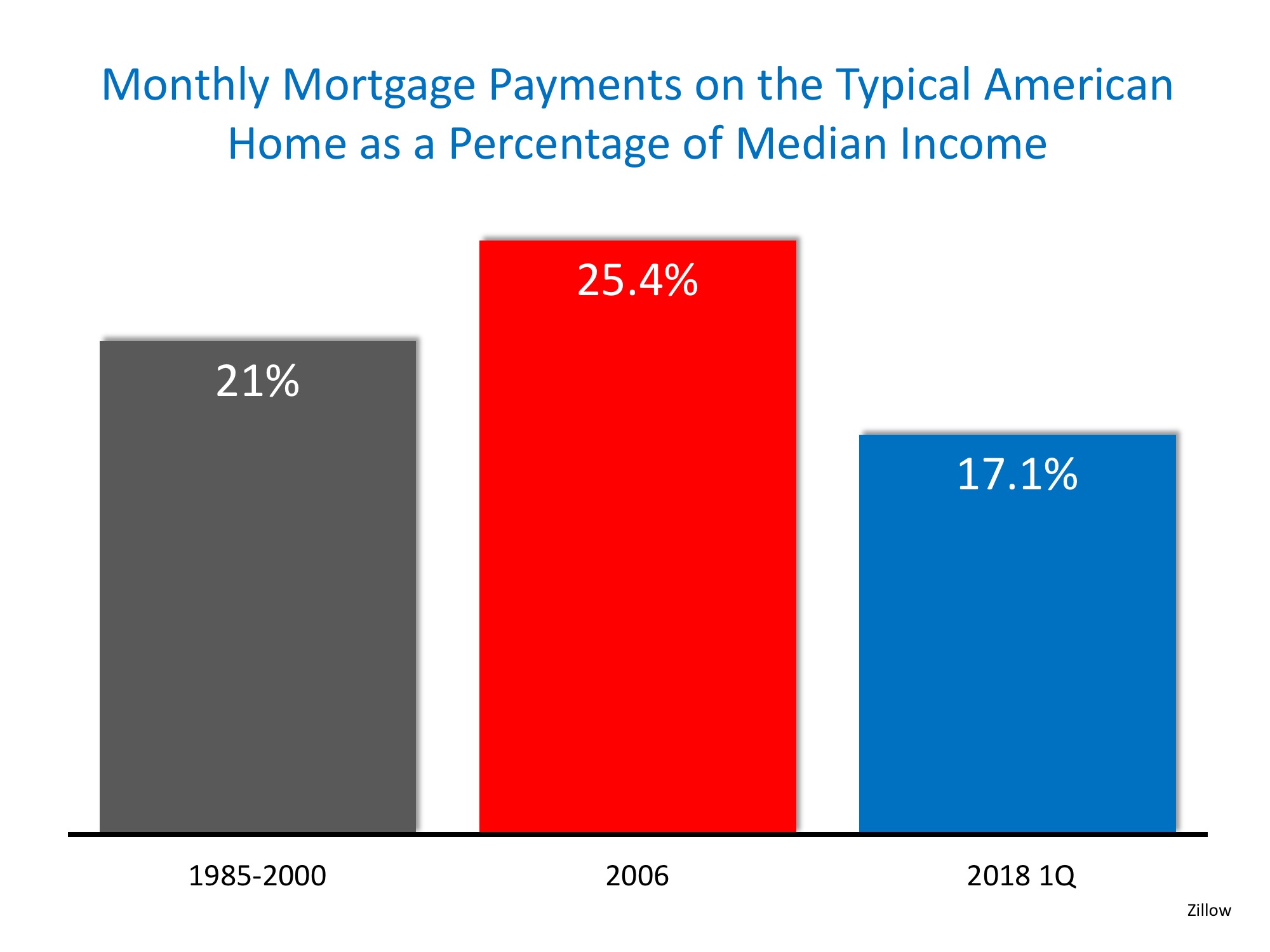 What will happen when mortgage interest rates rise?
Most experts think that the mortgage interest rate will increase to about 5% by year's end. How will that impact affordability? Zillow also covered this in their report: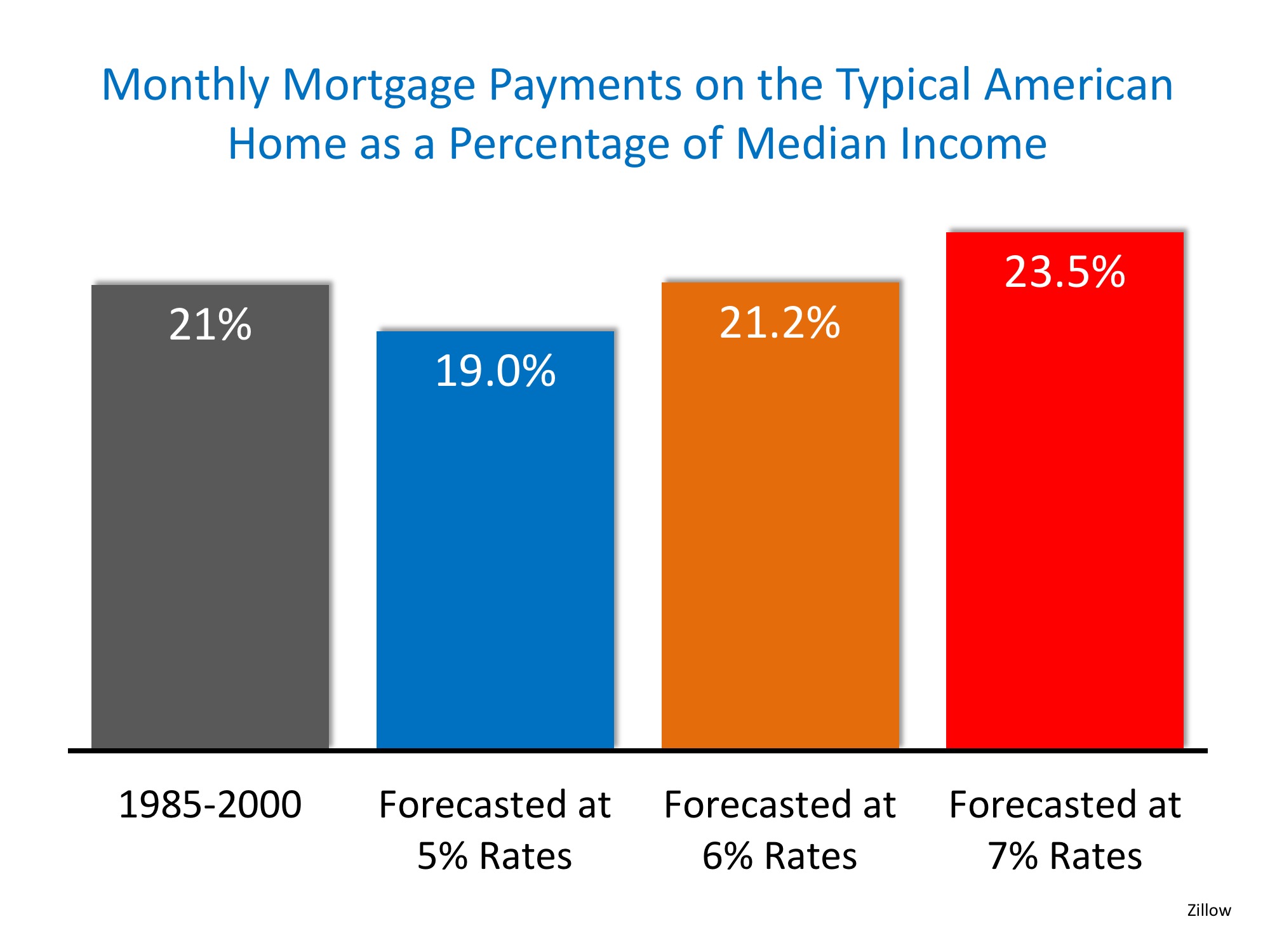 Rates would need to approach 6% before homes became less affordable than they had been historically. So for now, interest rates are still favorable for homebuyers when compared to income levels.
Maintenance Costs
Many homebuyers forget to consider the cost of maintaining a home once they move in. Disregarding this, however, can leave you with buyer's remorse after you move in. When looking for your next home, always check the age and condition of major appliances like the air conditioner, the furnace, and hot water heater. If they are over 10 years old, you may be looking at replacement soon. These appliances can run you thousands of dollars out-of-pocket and sometimes unexpectedly. Besides appliances, other features of your home that you want to consider are the roof, the siding, and the windows. Look for the type and age of these aspects of the homes you're interested in buying. Newer homes may still be under warranty, so be sure to ask the seller/builder what the warranty includes and its terms.
Costs of Running the Home
Similar to maintenance, the costs of running your home are often overlooked behind the excitement of the tile shower, quartz countertops, or what we refer to as "the shiny stuff". I'm not saying that those aren't important, but be sure you're not sacrificing energy-efficient features for them. You will thank yourself each month when the utility bills come along and you're not paying hundreds to heat/cool your indoor air and water supply.
So how do you avoid these high utility bills? Pay close attention to air loss—this can happen through older windows, drafty doors, and poor insulation in the walls and attic. Look for energy-efficient appliances (AC, furnace, water heater, and kitchen appliances). All of these elements, when combined, can save you a TON out-of-pocket each month. And if you're saving on your utility bills, maybe you can afford the house you REALLY want, even if it has a higher purchase price.
Property taxes and Insurance
These are typically included in your monthly mortgage payment. When combined with the mortgage and interest, they are commonly referred to as PITI (principal, interest, taxes, and insurance). You can see property tax history on any property in Yellowstone County by entering the address into the form. Click on Property Tax Detail for a complete history based on the assessed value. If the home was built in the current year, tax amounts may not yet have been fully assessed so if you figure about 1%, you would have a conservative estimate of annual taxes.
Insurance will greatly be affected by the condition and type of property. Newer homes cost less to insure than older homes for obvious reasons. Newer homes are built to stricter code standards than older homes and have  significantly less risk of fire or water hazard. Newer homes will have the required smoke detectors, current plumbing and electrical prevention standards, and other safety features that older homes may not have. Inspections sometimes will catch these items before purchase, but not always. Just be aware that insurance rates vary greatly with age of the home being a major factor.
In Billings, hail damage is something you can either be afraid of or you can protect from with hail-resistant materials. Insurance companies consider siding and roofing materials to determine monthly premiums in hail-prone areas, so be sure that the home you buy is not going to cause you a huge insurance claim in case of weather damage.
Bottom Line
When purchasing a home today, consider the other, less obvious out-of-pocket expenses in addition to price and interest rate. You'll thank yourself later.