When people think of putting their home on the market, they often feel compelled to remodel to make it more appealing to buyers.
In today's competitive market, however, this may not be necessary or worth the time and money for a renovation. You'll see below that you're unlikely to recoup the full cost of a renovation.
If you're considering selling your home, the good news is you really don't have to wait. The current market with its lack of homes and the demand from buyers creates a perfect selling opportunity even if your home isn't in perfect condition.
Likely you will have multiple offers once your home hits the multiple listing service (MLS—the central listing site for Realtors), so you'll have your pick of the best one.
Waiting to sell in the spring might mean you:
miss the current sellers market,
must compete with more homes coming up for sale at that busy time of the year,
miss out on historically low interest rates on your next home purchase
Consider the factors below when deciding whether or not you should renovate before putting your house on the market.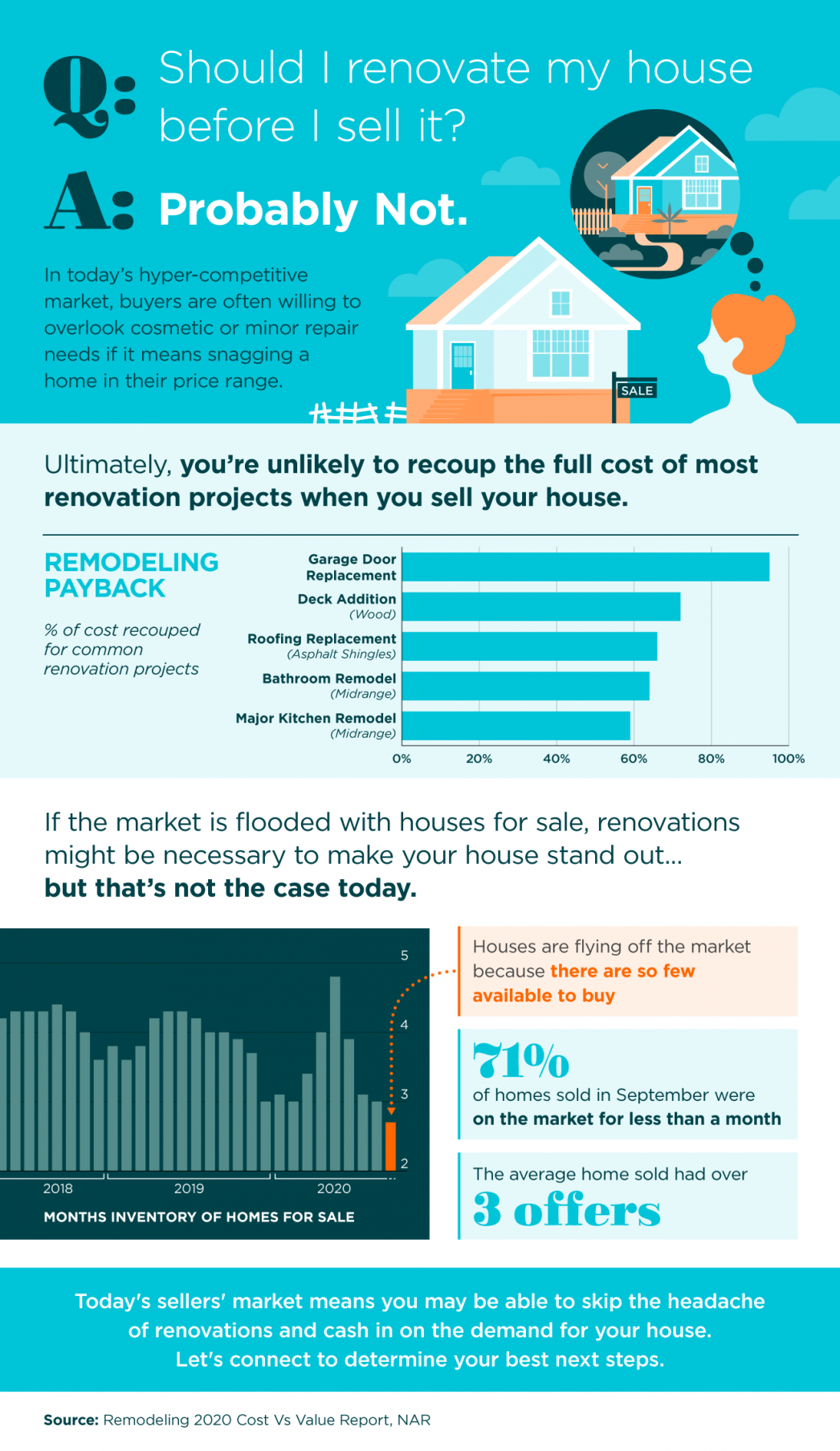 Some Highlights
In today's hyper-competitive market, buyers are often willing to overlook cosmetic or minor repair needs if it means snagging a home in their price range.
With so few houses available for sale today, you may be able to skip the bigger renovations before you sell and cash in on the current demand for your house.
If you're ready to move, connect with us to make a plan for moving into your next ideal home (406)651-5354.